What To Expect From Your Mortgage Advisor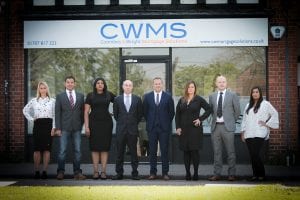 At Coombes & Wright we understand that every home purchase is different and so we ensure that you always receive the personal service that you deserve to appreciate your circumstances and situation. Our mortgage advisors are all trained to listen first, to better understand you and what you need.
They are able to maintain a proficient level of professional advice by applying continuous high standards of market and product knowledge at every point of contact, keeping fully up to date in order to be in a position to offer you the latest mortgage deals, and finding the one that best meets your personal circumstances. It is the role of the mortgage advisor to have a holistic view of not just your mortgage requirements, but to understand any other properties or future plans you may have to better assist you with your dreams moving forwards.
In our office we currently have 6 trained and experienced advisors and our Support Admin Team on hand to make sure that your transaction proceeds smoothly. If you need information, you can contact us at any time and we'll have the latest update for you.
Our advisors are on hand 6 days per week from 8.30am. We Appreciate how busy life gets, and so also offer home/office visits if you're unable to get into our office. We know that when taking out a mortgage for the first time, it's a huge commitment and so our advisors are trained to put you completely at ease and to ensure that you're confident every step of the way.
We're also available to talk to if you're considering remortgaging or changing your current mortgage in any way. If you have any questions about our team or would like to discuss a mortgage, please don't hesitate to get in touch.