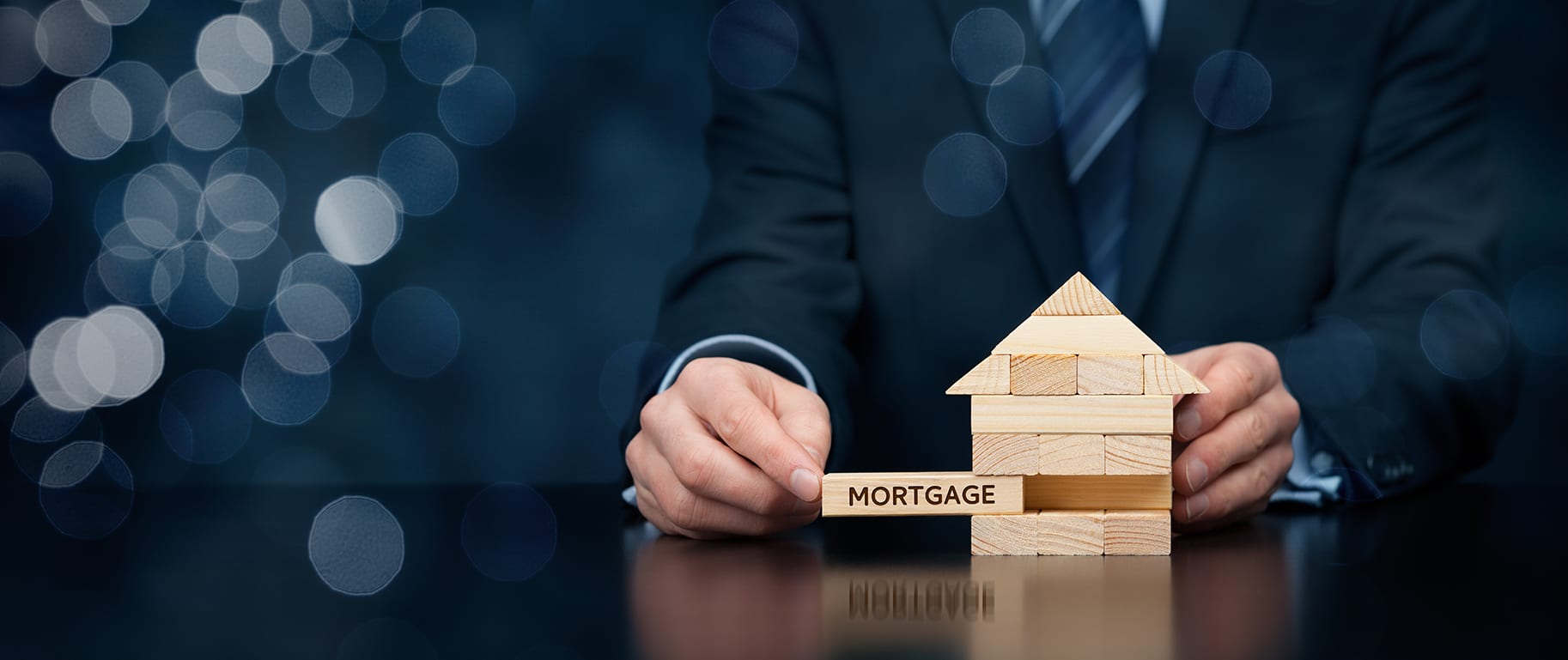 Buying a house is one of the most important purchases you will make. At Coombes & Wright Mortgage Solutions we know that buying a home for the first time can be an intimidating process with many questions needing answered…
How much can I borrow?

What will the repayments be?

What fees do I need to pay?
There can be little doubt that buy-to-let property investment in the UK has become much more challenging over recent years.  In simple terms, the era of "accidental landlords" is now well and truly over, but there are still good returns to be made by those willing to take a more professional approach.
 For today's generation of buy-to-let property investors, possibly the single most important question to answer is the question of whether to invest as a private individual or through a limited company.  While the latter has been widely publicized as having significant tax advantages, there are caveats to this, which need to be clearly understood before investors can take a genuinely informed decision on whether or not it is the right approach for them.  Investors also need to be clear about that fact that, for the present at least, investing through a limited company can restrict their options for getting a mortgage, although we can help with this.
 Investors operating as private individuals currently have a much wider range of mortgage products from which they can choose, but this breadth of choice can be bewildering, which is where we can help.  We can use our financial expertise and industry experience to guide investors to products which match their overall investment goals – and to find them the best possible deal on them.
Our advisors will talk you through the financial aspects of the buying process and provide you with advice from a comprehensive range of mortgages from across the market to find you the best mortgage suited to your circumstances.
How much can I borrow?
The majority of mortgage lenders will calculate how much they will lend based on affordability where they analyse your monthly income and expenditure. Coombes & Wright Mortgage Solutions can obtain an accurate borrowing figure based on your circumstances.
Solicitor
Buying your first property is probably the first time many clients have ever needed a solicitor. Our advisors can provide you with a solicitor who offers very competitive legal fees when you arrange your mortgage with Coombes & Wright Mortgage Solutions.
Mortgage Styles Explained
A standard variable rate mortgage is the lenders basic mortgage and has no limited-term deals or discounts attached.
With a standard variable rate mortgage the interest rate goes up and down during the lifetime of your mortgage. The interest rate is largely determined by the economy as a whole and changes to the Bank of England's base rate. This means that when the interest rate goes up, the amount you have to pay also goes up. When the interest rate falls, your payments decrease.
When interest rates change, depending on the lender, some immediately reflect the amount they charge to borrowers whilst others wait until the end of their financial year before making the changes.
Some lenders offer a way of levelling out interest changes over the year so that your interest rate changes only once a year rather than reflecting each change as it happens.
Most of the larger lenders will have several deals available offering fixed rates usually lasting for a period from two to five years, but can be much longer.
One of the benefits of a fixed rate mortgage deal is the peace of mind it gives you. It can be very comforting to know that your mortgage repayments will not rise for a fixed term whatever happens to your mortgage lenders SVR or the Bank of England's base rate, allowing you to plan ahead and budget easier.
Conversley, if interest rates fall your repayments will remain the same until the end of the fixed term so you need to think carefully about how long you would want to remain locked into the same rate.
It is also worth checking whether the fixed term deal is transferable to another property if you decided to move during the course of the fixed term. Equally, what the early repayment charges would be if you pulled out of the fixed rate deal before the end of the term.
Tracker mortgages are basically a type of variable rate mortgage. What makes them different is that they tend to follow the Bank of England base rate with the interest rate being fixed at a certain percentage above or below this rate. This means that if your tracker mortgage is the Base Rate +2%, and the Base Rate is 0.5%, you would be paying 2.5%.
Tracker mortgage deals can be for as little as one year, or last for the full term of the mortgage. If you want to leave a tracker mortgage before the end of the term you are likely to incur early repayment charges.
With a capped-rate mortgage your interest rate still goes up and down, but you have the security of knowing that when the rate goes up, your payment will not go over a certain amount. This is known as a 'capped rate' mortgage. In some instances there is also a minimum level which the rate cannot fall below.
There is often an early repayment charge with capped rate mortgages should you decide to repay early or switch to another type of mortgage.
This type of mortgage is relatively new. Flexible mortgages are available as either an interest only or as a repayment mortgage. It enables you to adjust your mortgage payments to suit your current situation, allowing you to overpay, underpay and even take payment holidays without incurring penalties.
Interest is generally calculated daily so that you can see the benefits of overpayments immediately. If you overpay on a regular basis this could lead to the mortgage being paid off much sooner and save you thousands of pounds in interest. You can also use it as a place to house spare money and build up savings for the future as you are able to withdraw all overpayments whilst taking advantage of the fact that interest saved on your loan normally outweighs the amount you would otherwise receive from savings accounts.
Generally there are no penalties for redemption of a flexible mortgage, and in some cases your mortgage lender gives you the option to use your mortgage account as a current account with the options of a cheque book and debit card.
Some lenders offer their standard variable rate mortgage (SVR) but with a discount on the rate of interest. This applies for a limited period which is decided at the beginning of the mortgage. Once this period has ended the mortgage reverts to the standard variable rate.
Discounted rate mortgages often incur an early repayment charge should you wish to repay early.
This is a mortgage for when you want to buy a property which you are intending to let out for rental rather than live in yourself.
Buying a property to let out can be a good investment, but you will need to consider the following:
Will the property be easy to sell at a later date?

Will good tenants be easy to find?

Have you had a reputable agent confirm the likely rental income?

Can I manage the mortgage repayments if the property is empty for any length of time

The cost of keeping the property in good repair

You may have to evict your tenants, this takes time and costs money

Will the rental income be enough to cover the mortgage if interest rates rise?

Are you aware of the tax position for both income and capital gains when you come to sell your property?
These are just some of the questions that need to be considered before taking on a Buy to Let mortgage.
Let to Buy mortgages are an option if you are having trouble selling. They allow you to let your property out whilst looking for a buyer so that you don't have to sell in a rush and potentially make a loss on the sale.
If you have enough equity in your current property to remortgage and allow you to put a deposit down on your new home you can move without feeling pressurised and use the rental income on your existing property to cover the cost of the original mortgage.
This type of lending tends to be only on a temporary basis. If you are wanting to let out a property long term you will need to look at taking out a Buy to Let mortgage.