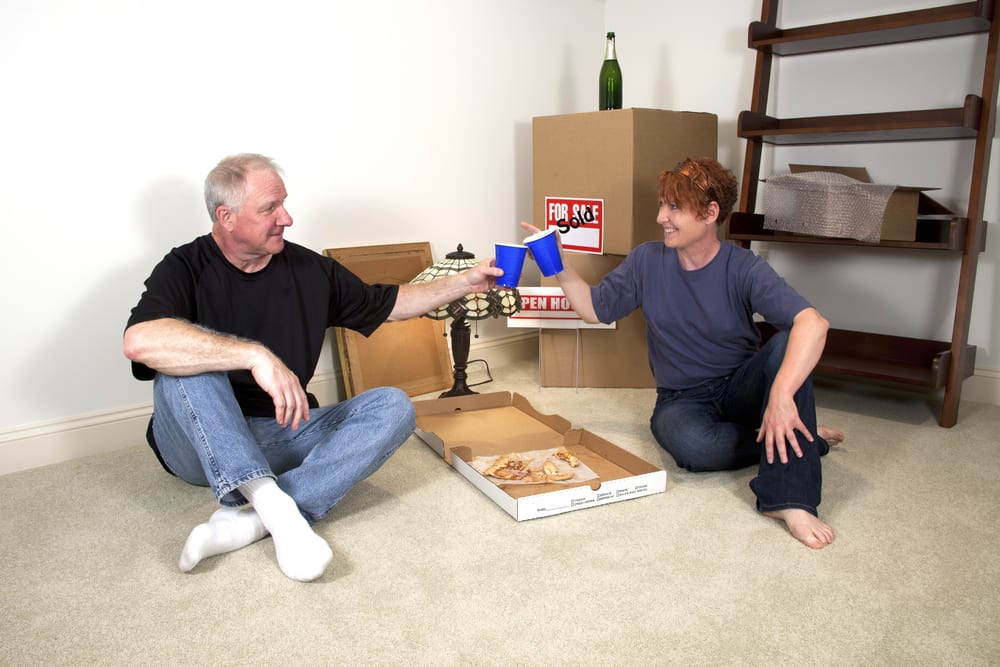 Family homes are great for families, but once children fly the nest, they can suddenly become a whole lot bigger than one or two people need, or want, on their own, and for all the happy memories they have helped to create, it's often the right decision for people to move onwards and downwards, into a cosier home, which requires less cleaning and maintenance.  Downsizing can seem like an intimidating task, especially if it's been a while since you last moved, but there are many advantages to it, such as releasing equity in your current home, allowing you to move somewhere better suited to the final stages of the ageing process and, last but by no means least, allowing you to clear out your physical possessions at your own pace.  If you're one of the many people who are thinking about downsizing, here are some tips to get you started.
Persuade children/grandchildren/other people to clear out any remaining belongings
If you've been living in the same house for an extended period, while the young adults (or other people in your life) have been moving around, then your home may have become an unofficial storage unit.  Start your downsizing journey by speaking tactfully to the relevant people and, where possible, encourage them to move their stuff from your home.  If they're really not in a position to take back their belongings and you still want to help them, then you may want to add helping them with a storage solution to your list of downsizing tasks.
Downsize your possessions working from the every day to the sentimental
There are varying approaches to downsizing and you might want (or need) to try out a few before you find the one which works for you.  Two common approaches are to start by item and to start by area (or you could try starting with specific items in a specific area).  Whatever approach you choose, you may find it easiest to start with items which are purely functional before working your way towards items to which you have a sentimental attachment.  When you do come to sentimental items, remember that the extent to which you purge is entirely up to you, so if you have a genuine emotional attachment to something, then it's perfectly reasonable to keep it, however, you might also want to consider the option of taking a picture of it and moving it on to a new home to make someone else happy.
Photograph your home (and garden) in "sale-worthy" condition
Whatever your future plans, it makes sense to achieve as a high a price as possible on your current property, even if you don't need it now, it may be helpful for later in retirement or you could give it to someone else (or your favourite charity).  A standard part of the sales process is to put your existing home into the best, possible condition, such as by undertaking any outstanding maintenance tasks (indoor and outdoors), refreshing the decoration and decluttering.  This could be a great opportunity for you to photograph your home looking its absolute best and you could even get your photos bound into a photobook as a lovely souvenir of your family home.  The photos you take are likely to be very different from sales photos, which are created to show off the house in a way which allows a potential buyer to visualise themselves living in it.  These photos are a hugely important part of the sales process and if you choose to sell your home yourself, you may wish to organise a professional photographer to take them for you.  That said, you may find that opting for a traditional estate agent offers a higher level of convenience and can be more economical than you might expect.
Your property may be repossessed if you do not keep up repayments on your mortgage.